STORIES FROM THE COLLECTION
The Cynon Valley Collection, is the story of our valley from the earliest times to the present day. It is the story of you, your family and friends and the people of the Cynon Valley. Each object in the collection has a story to tell, 'Stories from the Collection' takes a look at the objects which make up our collection, shining a light on the individual stories which make up the history of the Cynon Valley.
Stories from the Collection
Join us as we experience a day in the life of a competitor in Nos Galan, the annual road race event which takes place in the town of Mountain Ash. We will take you on this journey through objects belonging to the Cynon Valley Museum's collection, you can learn of the history, structure, and traditions of this fantastic local event. Follow this link for the full exhibition.
This year Nos Galan is a little different. It will be taking place throughout December, allowing participants to complete the 5km in their own time and post their results online. To celebrate this year's virtual Nos Galan, we have a daily digital Nos Galan countdown, showcasing the objects in our collection that relate to this local event throughout the years. Follow this link to count down with us!
JEWISH HISTORY FROM THE CYNON VALLEY
Make an object donation
to the Cynon Valley Collection
The historic collection held at the Museum is under the legal guardianship of Rhondda Cynon Taf CBC. For this reason, Heritage Service Staff have the responsibility for accessioning new items to the collection.
If you have an object you wish to donate to the Museum, please use our contact form to get in touch. There is a small team of volunteers who undertake an initial assessment of the object(s) and may get in touch with you further to discuss this. The decision for new acqusitions is made by the RCT Heritage Service, who are based at the Rhondda Heritage Park. Staff from the Heritage Service are at the Cynon Valley Museum once a week.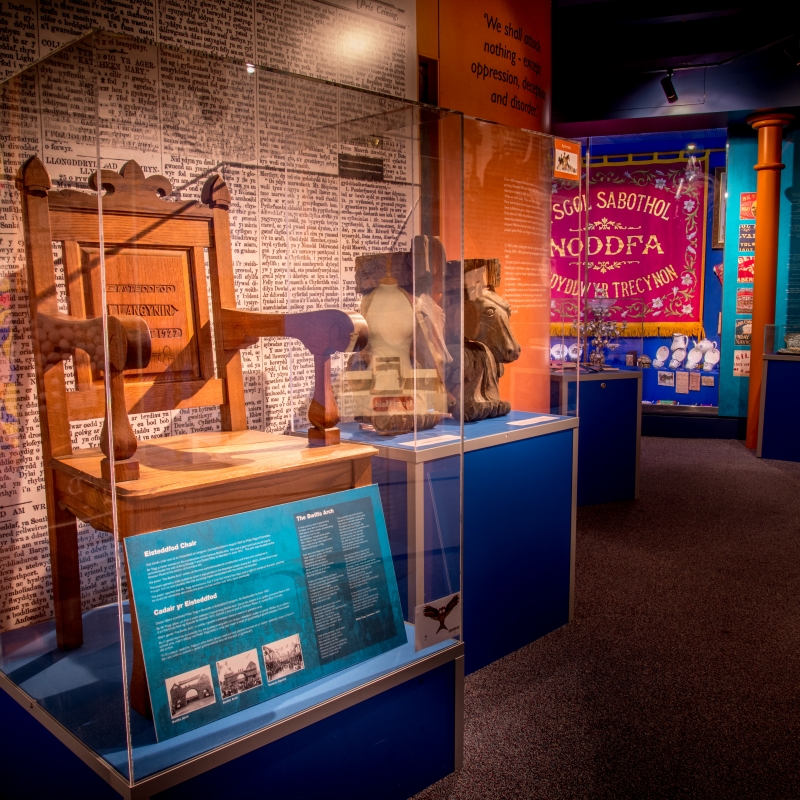 Not found what you are looking for? Use the navigation menu below to search for the topic you are interested in.