Dylan's Family Explorer Trails
Dylan the Dragon has created some fun trails for you to complete around the museum!
You'll notice they include this friends Dewi, Dylan and Ceri!
Pick a trail to discover the museum and the history of the valley!
There are trails for different ages, so anyone can give it ago!
Are you ready for the challenge?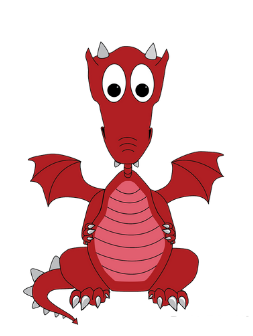 Down To the Sea
(Ages 8+)
Follow this trail to discover how the ocean has impacted people's lives in the Cynon Valley throughout history!
What will you discover?
The Health Historian's 
(Ages 7+) 
Have a go at the Medical Historians Workbook!
Learn about the history of health and medicine in the Cynon Valley, by exploring the museum collection and completing the historical quiz, drawing historical artefacts, and playing 'Spot the Artefact!'
This activity is suitable for children aged 7+
The Home Artefact Hunt
(Under 5s) 
Travel on a fascinating journey around the museum to discover the home-related artefacts from the past!
Will you be able to find all the artefacts?! What will be the same and what will be different?
This activity is suitable for children aged 5 and below.
Here Be Dragons!
(For All Ages)
There's a baby dragon roaming around Cynon Valley Museum!
Can YOU help us find it?
To do this, you'll need to find out about dragons and how important they are here in Wales, and if you do manage to find it, then there's a little prize and we can release the baby dragon back into the wild so it can grow to a big red dragon, like that on our flag.
What are you waiting for?
Have you found a trail that you want to try out? Download it now, ready for your trip to the museum!
We can't wait to see you!