Dylan the Dragon has created some fun trails for you to complete around the museum!
You'll notice they include this friends Dewi, Dylan and Ceri!
Pick a trail to discover the museum and the history of the valley!
There are trails for different ages, so anyone can give it ago!
Are you ready for the challenge?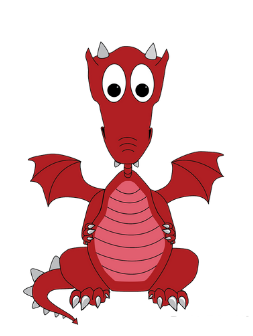 Down To the Sea (Ages 8+)⚓️
Follow this trail to discover how the ocean has impacted people's lives in the Cynon Valley throughout history!
What will you discover?
Click on this link to download the trail PDF
Extra activity:
Be creative and learn about animals living in the ocean with this colouring book!
Spot the Six (under 5s)
Can you spot these six items in the museum exhibition?
Grab your magnifying glass and give it a go
Bryn the Owl (Ages 8+) 
Meet Bryn, the clever owl that lives in the museum
Bryn has created a trail around the museum exhibition and he needs your help to solve the mysteries behind some of the objects!
Will you help Bryn?
What are you waiting for?
Have you found a trail that you want to try out? Download it now, ready for your trip to the museum!
We can't wait to see you!