This year Cynon Valley Museum, in partnership with the RCTCBC Inclusion and Diversity Team, is participating in Trans Awareness Week, to help raise the visibility of transgender people and address the issues members of the community face.
Transgender Awareness Week runs from 13th – 19th November each year and is a one-week celebration and awareness generating event leading up to Transgender Day of Remembrance, a day in which we commemorate victims of transphobic violence.
The purpose of Transgender Awareness Week is to educate the wider community about transgender and gender non-conforming people and the issues associated with their transition or identity.
The term transgender, or more commonly 'trans', is an umbrella term used to describe a person whose gender identity is not the same as the sex they were assigned at birth.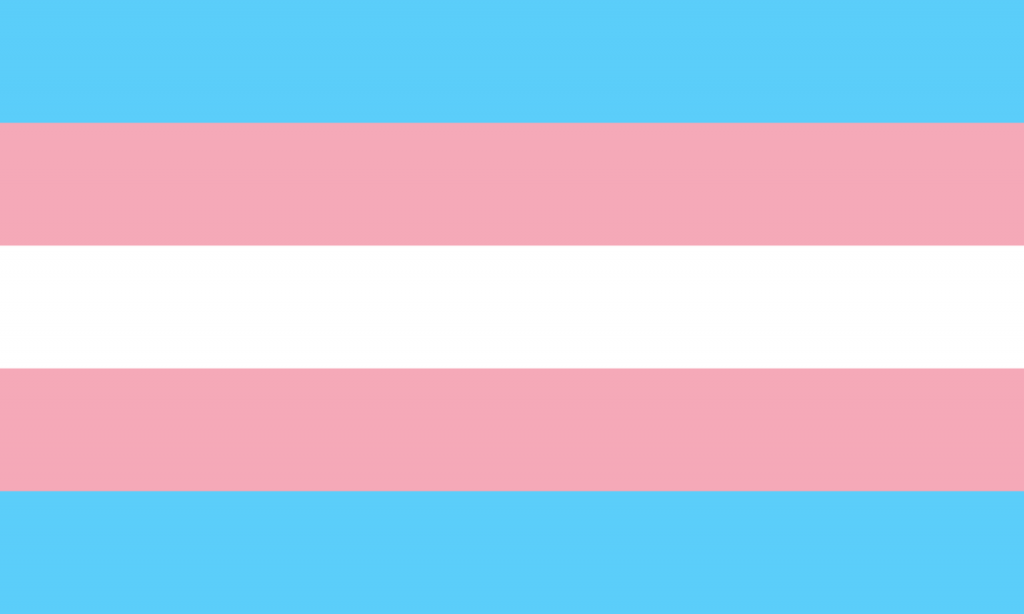 Data from GOVUKs Hate Crime Report 2020-2021 shows that in the year ending March 2021, there were 124,091 hate crimes recorded by the police in England and Wales; of which there was 18,596 sexual orientation hate crimes and 2,799 transgender hate crimes.
This is also a global issue. In the past year, 44 people have been killed due to transphobic violence, in America alone. Vice World News also reported that transphobic hate crimes have risen by 332% between 2014/15 to 2020/21.
The 2021 report includes the global list, part of an annual report released to mark the International Trans Day of Remembrance. The list is compiled by Transrespect versus Transphobia Worldwide (TvT), a TGEU project. Sadly, this year 375 transgender people were killed worldwide, making 2021 the deadliest year since records began. The report indicates that nine in ten (96%) of those murdered globally were trans women or transfeminine people, and over half (58%) of those murdered were sex workers, and four in ten were European migrants (43%). The murders are catalogued by TvT, which has a complete list of all those killed this year.
This week at Cynon Valley Museum we have been raising awareness by creating a dedicated space of education about transgender people and transgender violence. In partnership with RCTCBC Inclusion and Diversity Team, we have created a video to commemorate the transgender lives lost in the past year, as well as the sharing of some of their stories. There is also a world map on display in which each coloured circle represents the life of a transgender person lost in the last year.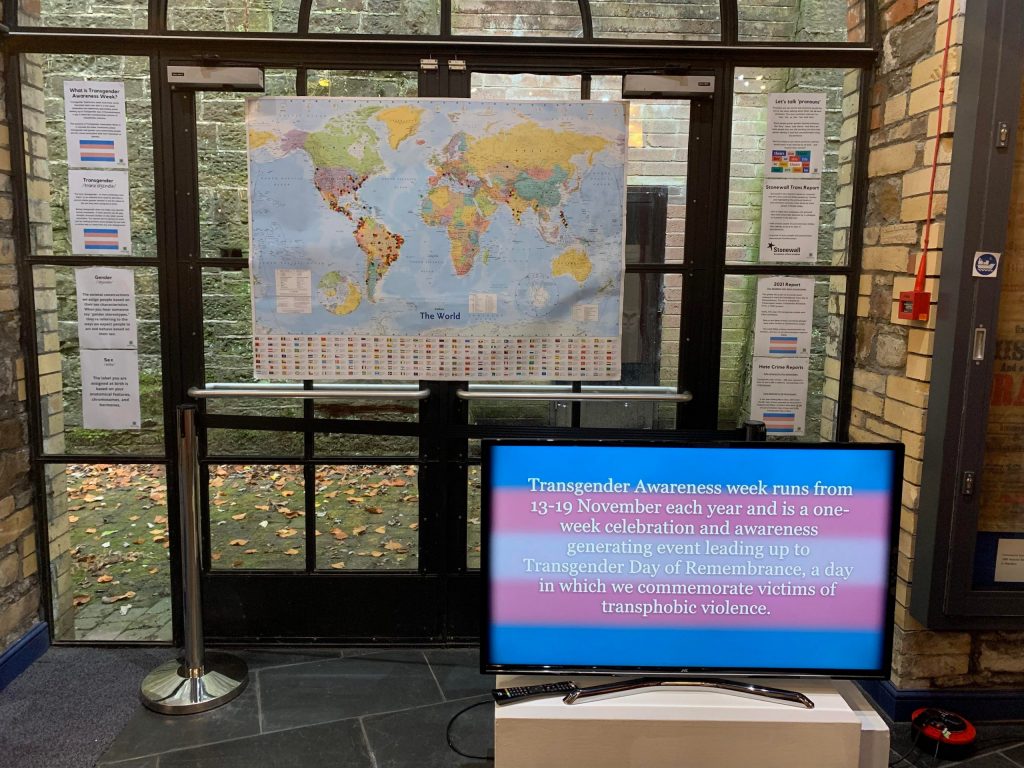 In the museum shop and reception area, our Transgender Umbrella has been on display. Trans people may describe themselves using one or more of a wide variety of terms. The umbrella highlights all the valid identities that exist under the term 'transgender' – this includes but is not limited to: transgender, transsexual, gender-queer (GQ), gender-fluid, non-binary, gender-variant, agender, bi-gender, trans man, trans woman, trans masculine, trans feminine, and neutrois.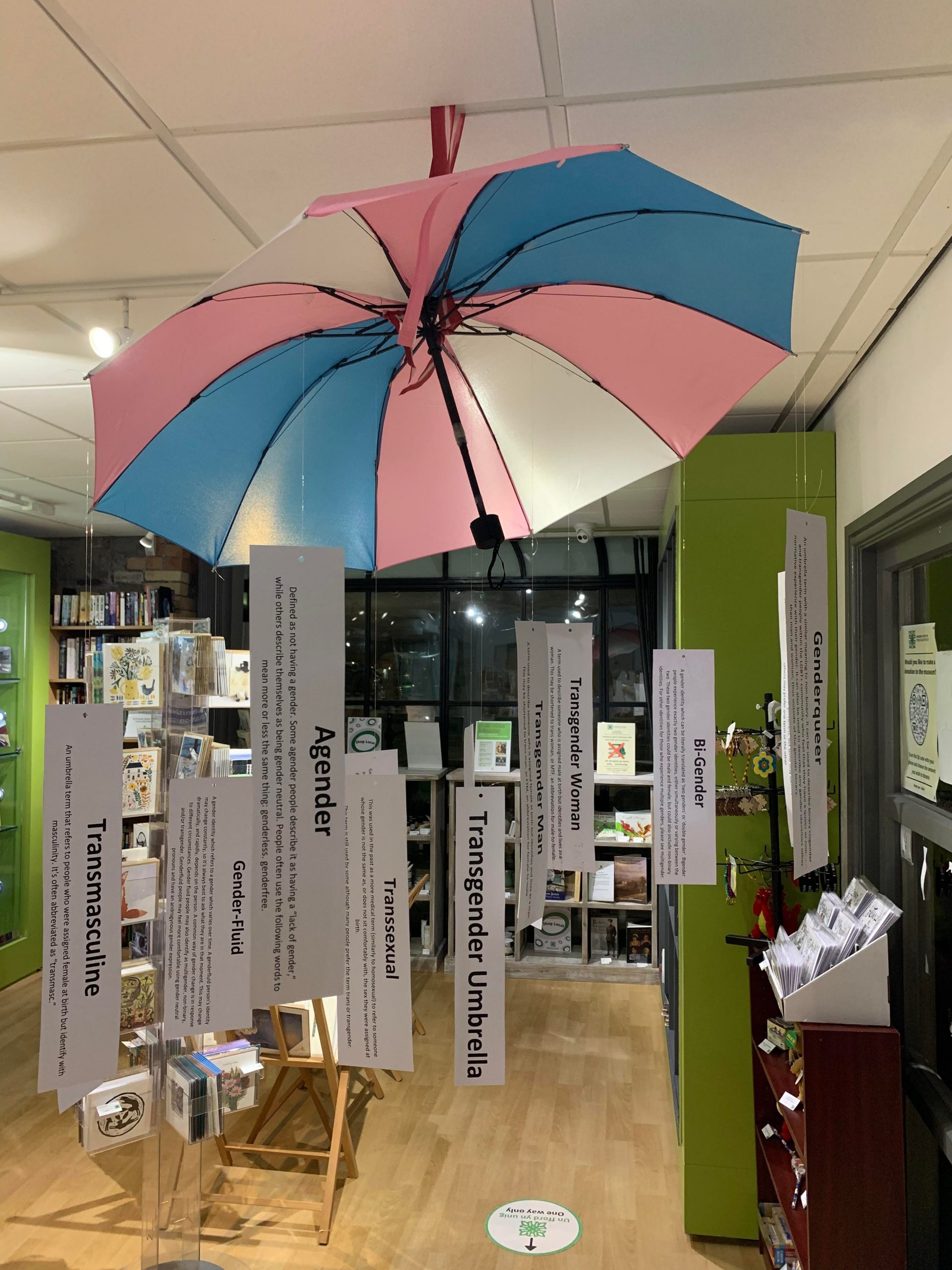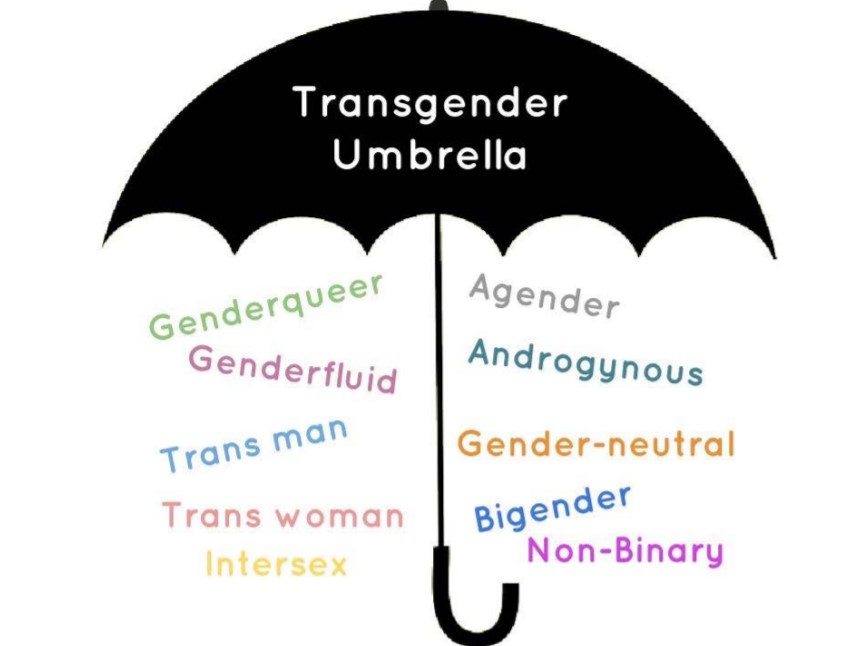 The museum is extremely thankful to our volunteer, Alex, who assisted us on this, for their knowledge and commitment to creating this thoughtful and important education and engagement on site.
In conjuncture with Transgender Awareness Week, Richard Jones, the Chair of the Board of Trustees has a statement about the museum being a space for all:
"At Cynon Valley Museum we pride ourselves on being an open, welcoming, and safe place for everyone in the community.  To that effect, I am proud to announce that the Cynon Valley Museum is a safe space for members of the LGBTQ+ Community.  Trustees, Staff, and Volunteers welcome members of the LGBTQ+ Community to come to the museum and feel safe, free from any form of abuse and harassment."
For further information or support:
Sources:
https://www.gov.uk/government/statistics/hate-crime-england-and-wales-2020-to-2021
https://www.forbes.com/sites/jamiewareham/2021/11/11/375-transgender-people-murdered-in-2021-deadliest-year-since-records-began/
https://transrespect.org/wp-content/uploads/2021/11/TvT_TMM_TDoR2021_Namelist.pdf
https://www.activatelearning.ac.uk/news/what-is-transgender-awareness-week-and-why-do-we-celebrate-it/
https://www.stonewall.org.uk/cy/node/61891
https://www.pinknews.co.uk/2021/10/11/hate-crime-rise-transphobic-homophobic/