Cynon Valley Museum has Closed
Following
Welsh Government Guidance 
Cynon Valley Museum has now closed following changes to Welsh Government guidance relating to museums. Currently we are unable to provide a re-opening date and will announce on our website when we have more information.
During the past two weeks of re-opening we have been overjoyed to see our community return to the museum and assist in its recovery.  This is a testament to the overwhelming support our community has given to the museum throughout 2020 and despite this latest setback, we will continue to support our community throughout this difficult time.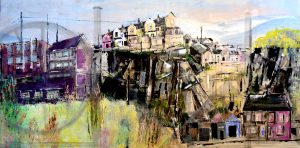 We Are Always Open Online
If you have not already done so, please explore our website and social media pages to find out about the range of digital exhibitions and articles exploring the history of the Cynon Valley.
Join us throughout December as we delve into the history of the Nos Galan races with a brand new digital exhibition click here to visit now. We are currently working to create a digital exhibition celebrating the success of our latest exhibition at the museum "Working Valleys" by Barbara Castle.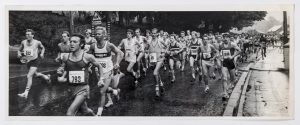 How to Support Cynon Valley Museum
As we close, we will again be losing our main source of income generation for the museum. At this difficult time, you can support the museum and help ensure our long-term sustainability by becoming a Friend of the Museum or by choosing to make a one-off or monthly donation. Your support today will help ensure our museum continues to play a vital and much-loved role in the telling of the Cynon Valley story.
See You Soon!
Finally, everyone involved with Cynon Valley Museum Trust takes this opportunity to extend our thanks to everybody that has supported us this year.  We look forward to opening our doors again soon but in the meantime, we will be busy working to deliver our digital content and preparing a brand-new programme of exhibitions and events for 2021.
To stay in touch, please sign up to our monthly newsletter for the latest information and news from the Museum. Click here to sign up!