Get your pens and pencils ready! Big Draw is back!
As part of the Big Draw Festival 2020 we are this October, asking you to send postcards to the museum. Design your own postcard showing your favourite things from the Cynon Valley. From butterflies and bees, to wind turbines and mountains What will you draw? For more information listen to Artist Anne Mie Melis on how to take part and what you need to do!
What will you draw on your postcard?
To take part, create postcard (15 x 10cm) and get busy filling the card with your drawings of all things beautiful, great and small.
Please send your postcard to Cynon Valley Museum, Depot Rd, Aberdare, CF44 8DL in an envelope with the contact details of a guardian or parent on the reverse side. Alternatively you can send a digital copy of the postcard to: engagement@cynonvalleymuseum.wales
Postcards will be displayed in the museum windows for all to see throughout October, followed by awarding prizes for our favourites, judged by Anne Mie Melis and the museum, and some just for taking part!
Good luck!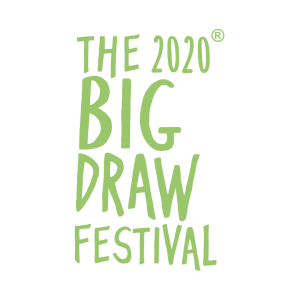 All activities will be done with the safety of participants and staff paramount, following Welsh Government guidelines for Covid 19 in Wales and in the Cynon Valley as they develop over the autumn. Please check for details nearer the time for any changes to the outdoor activity reflecting any necessary changes due to the impact of Covid-19 pandemic.
Contact information will be retained to contact the winners of the postcard competition. Unfortunately we are unable to return any entries but entrants will be able to arrange collection of their entries from the museum in November. Any contact information will be destroyed  no earlier than 30th November and following the awarding of the competitions prizes
The Big Draw Festival is provided by Cynon Valley Museums thanks to support from Rhondda Cynon Taff Arts Service and Welsh Museum Festival