This week is Trustees Week!
#TrusteesWeek #WythnosYrYmddiriedolwyr
The Cynon Valley Museum is run by a Board of Trustees who volunteer their time to contribute to the legal compliance, long-term strategy, and financial management of the Museum. On average, our trustees spend the equivalent of 35 working days each to the Museum over the course of a year. This is worth over £12,000 in volunteering time every year.
To celebrate Trustees Week, we're putting a spotlight on our two newest trustees, Richard Jones and Helen Wilkins, who have both joined the board within the past 12 months. We asked both Richard and Helen a few questions about their motivations for joining the Board, here's what they had to say.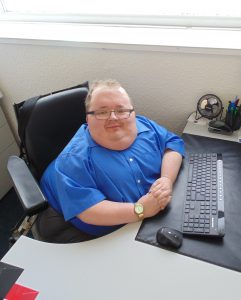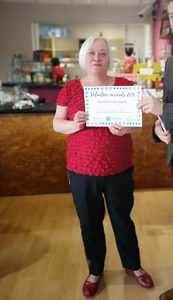 Richard Jones & Helen Wilkins
Why did you join the Museum's board of trustees?
Helen:
I have always been an avid supporter of the museum. I have always felt that Cynon Valley deserves to celebrate it's history. I joined the museum around two years ago as a front of house volunteer. I then joined the board of trustees a few months ago with a view to explore what goes on behind the public view of how a museum is run and to understand the financial and decision making, not only for my benefit but going forward for the future of the museum.
Richard:
For many years I had been involved in the Cynon Valley museum through my company as we used it as a training base.  When the opportunity arose to join the board, I felt it was important to give something back, I also felt it was a chance to ensure that accessibility was always at the top of the agenda in a building I had such strong links with.
What is your favourite thing about being a trustee?
Helen:
My favourite thing about being a trustee is the ability to understand the process behind what the public see, this I feel makes me provide a more informed and intelligent service to the visitors and users of the museum.
Richard:
Being involved in an organisation that a young organisation that is constantly developing and growing.  As a trustee we play a role in shaping that growth and making sure it flourishes.
What museum work are you most excited about?
Helen:
Going forward I am excited to be involved in developing a more diverse, user friendly and modern museum to inspire and educate our visitors.  I am passionate about developing other parts of the museum for example walking tours around Cynon Valley and in the future developing opportunities to unify and inspire all the Valley from Hirwaun to Abercynon and beyond.
Richard:
Excited is probably not the right word but I enjoy the shock that funders, politicians and other prominent people have when they see how far the museum has come and the work we do.
---
Across England and Wales, there are at least 850,000 trustees who volunteer for various charitable organisations, from museums to parks. Our trustees play a vital role at the Cynon Valley Museum Trust, they make some of the most important decisions about what is happening and how to progress.
The CVMT board is full of enthusiastic, driven, local people. With an average age of 43, the CVMT board is 16 years younger than the average board in England in Wales. The board is also over 70% women, much higher than the UK average, where less than 50% of trustees are female. This reflects the CVMT's drive to reflect the community it works for. However, much more can be done to better reflect the diversity of the Cynon Valley. We are always interested in new trustees, so if you could like to find out more, please contact us.