Jodie Neale: Exhibition at Home
I currently work and reside in Hirwaun, Aberdare. I received a BA (hons) in Fine Art Sculpture from Coleg Sir Gar in 2007 and later went on to become a qualified nurse after graduating from the University of South Wales in 2014. I rediscovered my love for ceramic art when participating in an evening pottery course, after which I set up my own home studio.
The works I have chosen to display for the 'Exhibition at home' gallery space are ones that represent my style as a ceramic artist.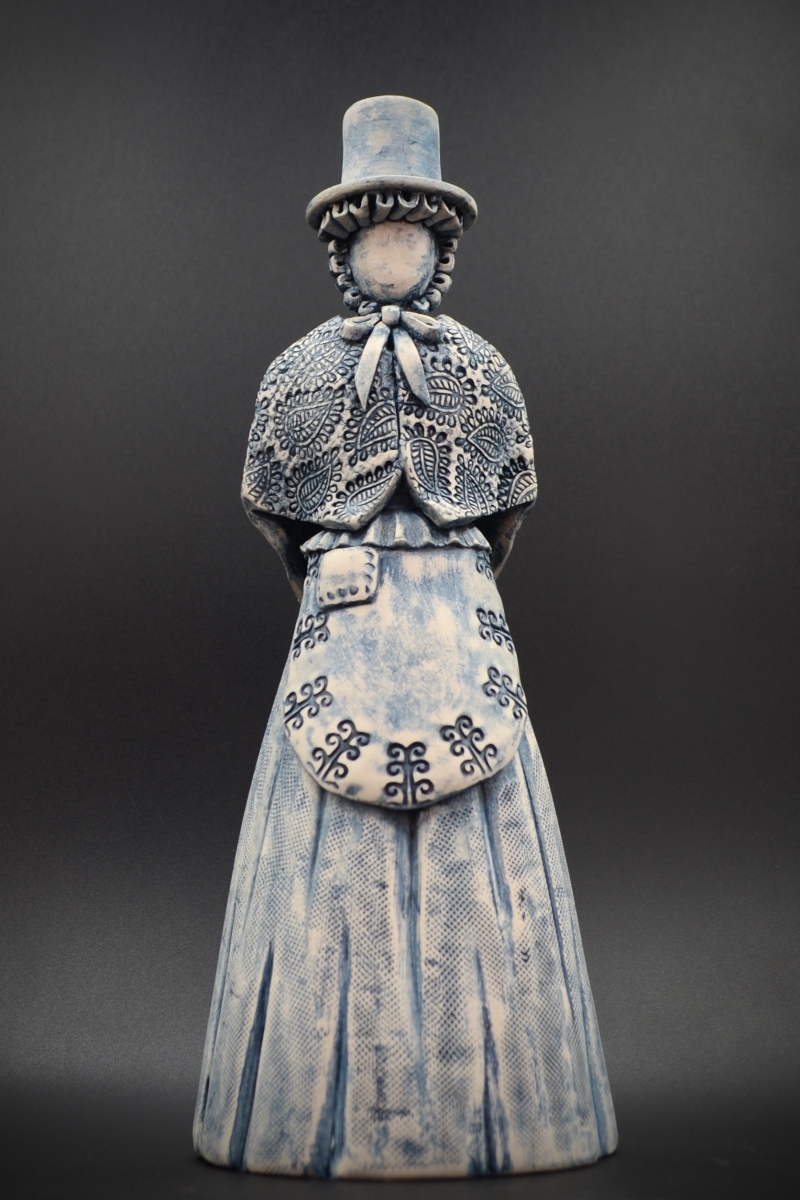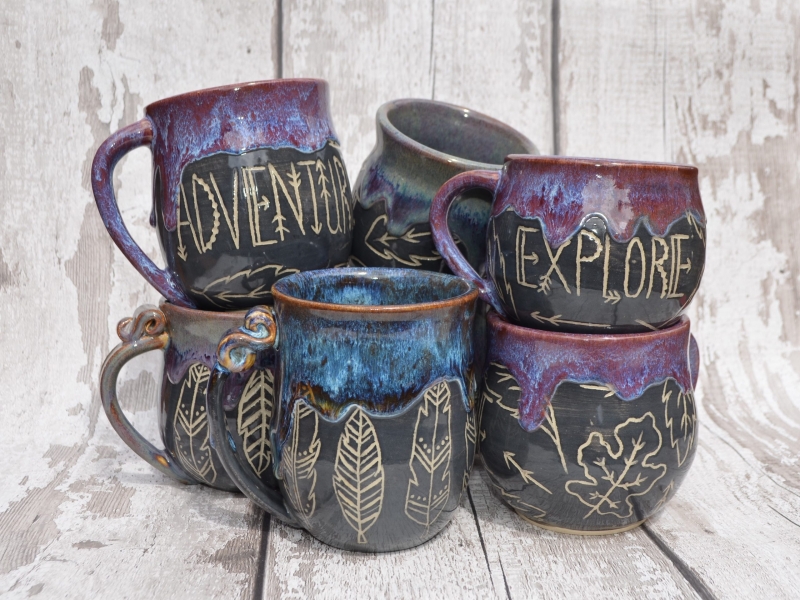 I am endlessly in awe of the artistic process. I believe that pottery is the most tangible way to connect to earth's raw materials and it grants me the opportunity to give life to form. My greatest challenge is to make pieces which are both comfortable and practical, giving the owner the opportunity to use their chosen artworks in everyday life.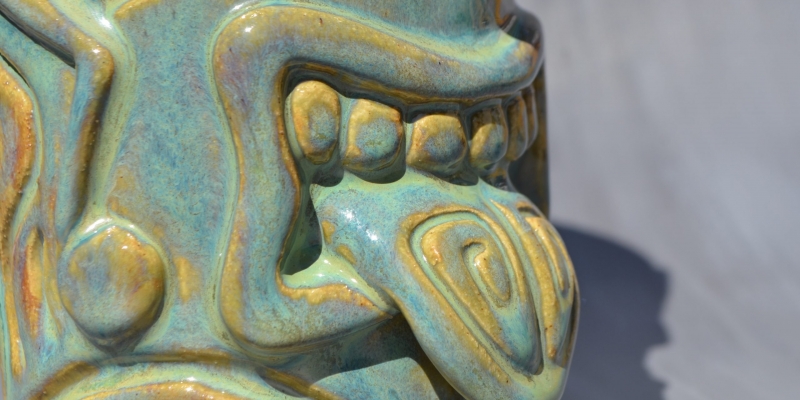 To find more of Jodie's work, you can look on Instagram, follow this link.
You can also buy from Cynon Valley Museum shop (when we reopen) or direct from Jodie Neale Ceramics, follow this link.
My embellishments are often inspired by bohemian, Moroccan and Polynesian art. I also create sets of dish wear to convey my love of animals and nature in general. This can be seen in my 'British Wildlife at Midnight' mugs and 'Ocean' bowls.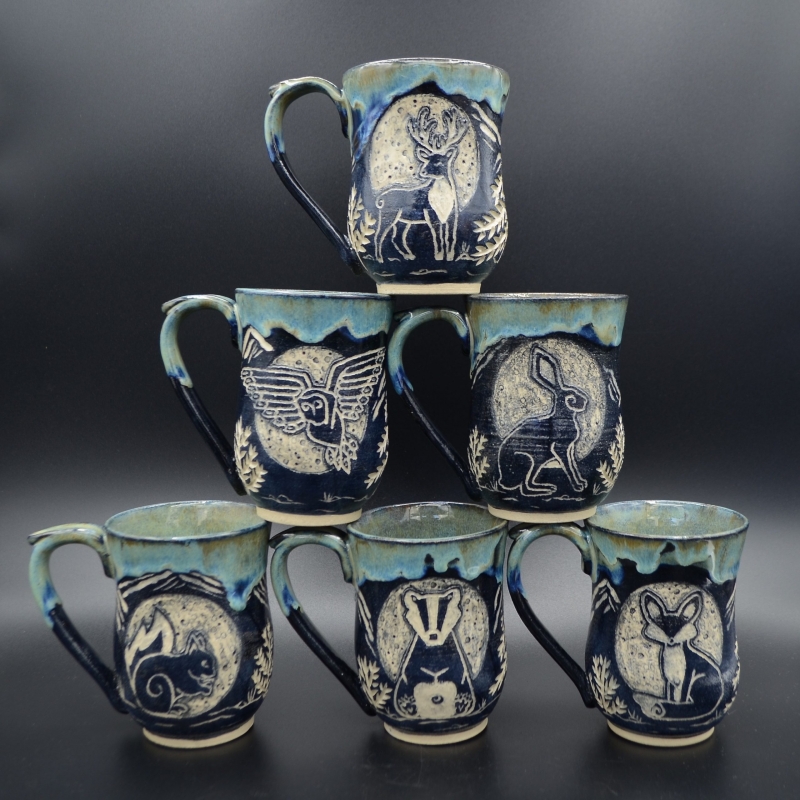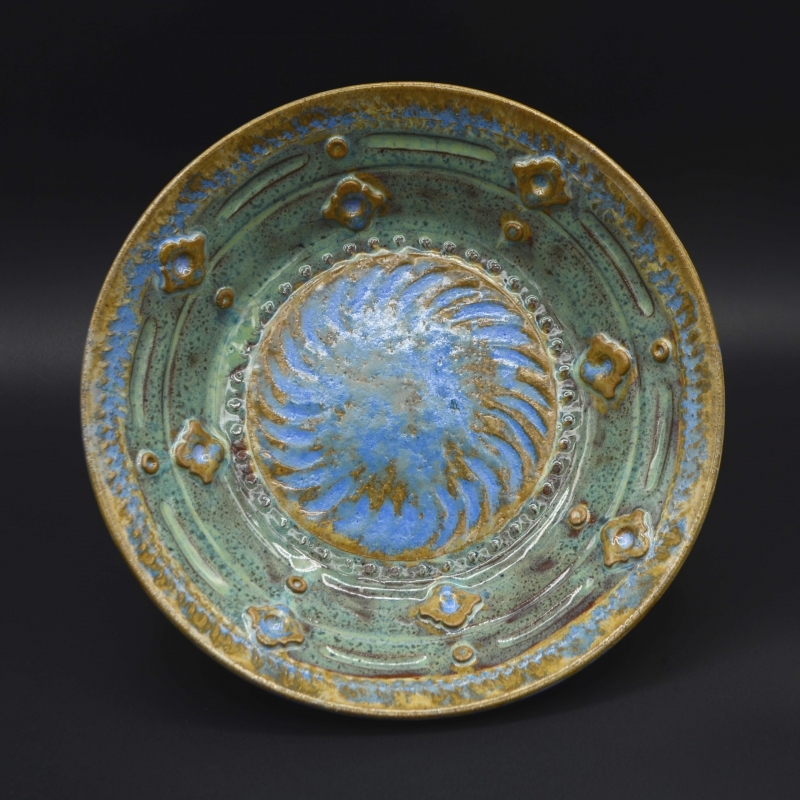 I am forever inspired by the words of the famous ceramicist Beatrice Wood, who said
"There is a vibration around things made with the hands and love that no machine can copy"