The Welsh Group: Across Two Valleys
The Welsh Group | Y Grŵp Cymreig is a long-established group of professional artists making a significant contribution to raising the profile of the visual arts in Wales.  There are currently 37 members, including a chair's mentee, who come together to exhibit art that encompasses a wide variety of styles as well as media and processes.
The Group's exhibition Across Two Valleys which was due to show in May 2020 at the Cynon Valley Museum and Redhouse, Merthyr Tydfil, has been rescheduled for November 2022. The members responded positively to the theme and their interpretation of across two valleys is wide in its subject matter and depiction. The Abernant Tunnel connecting the Cynon and Taff valleys and Aberdare and Merthyr Tydfil caught the imagination of some of the artists and is the subject of their work.
This exhibition gives a preview of some of the work that will be shown in the exhibition across the two venues.
Further information about the Group and individual members may be found on the Group's website  and an exhibition of small paintings and sculpture Twenty Twenty is at the Found Gallery in Brecon from 19 August until 13 September 2020.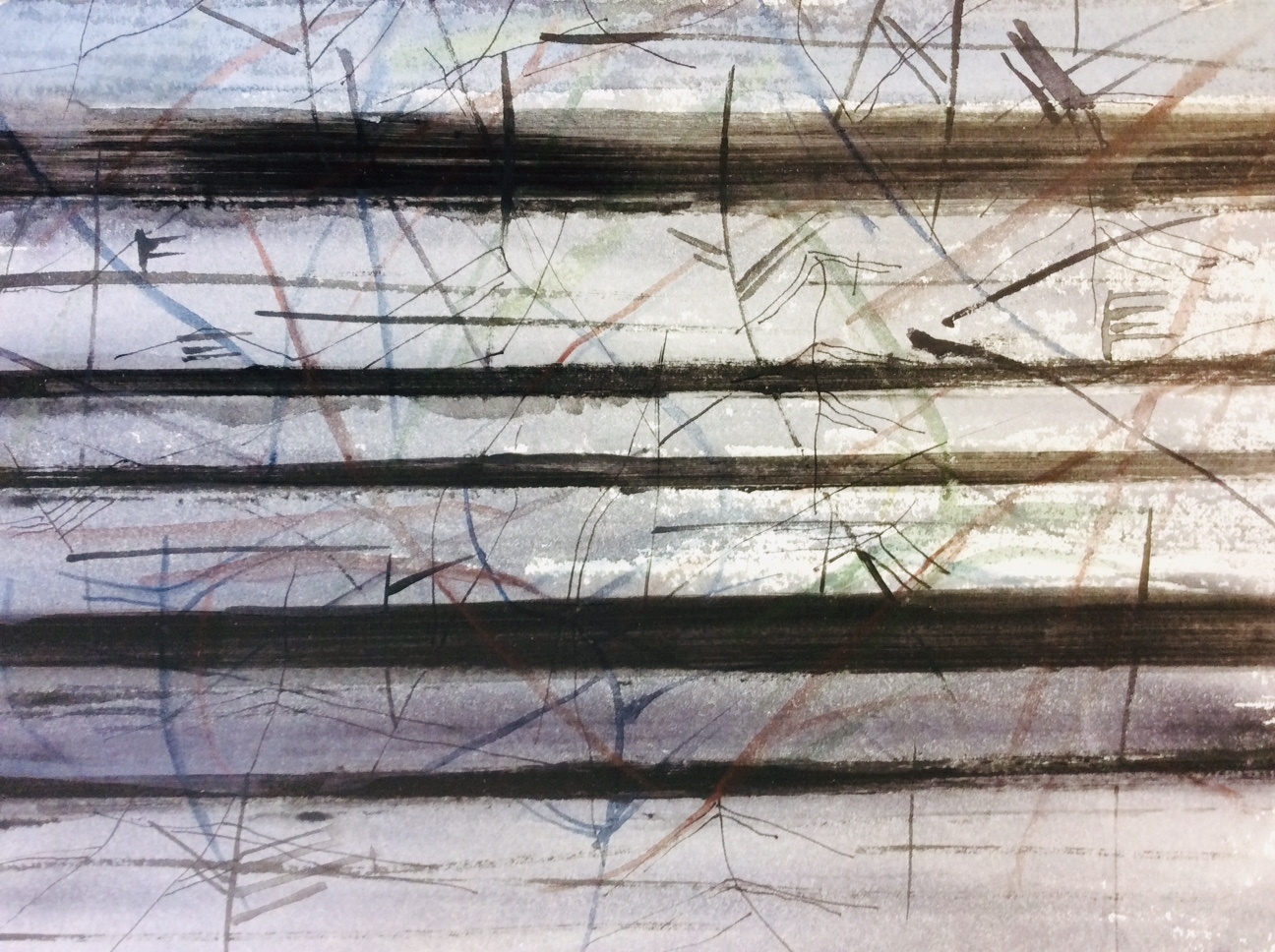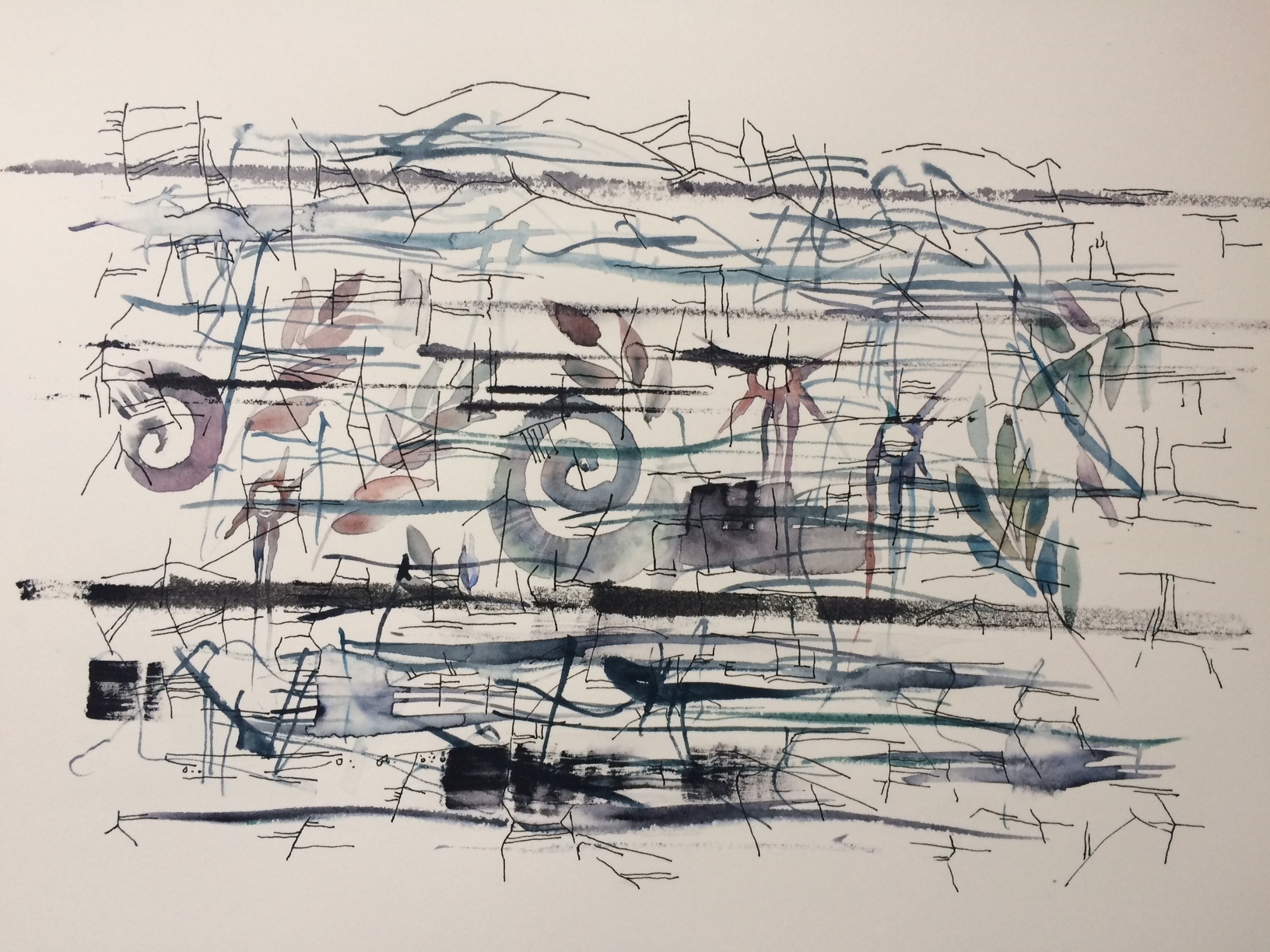 Angela Kingston
'Linking the two valleys and the South Wales coal fields, I did a series of works and research  on the coal  of 300 millions years ago. Close viewing showed bands of bright and dull – fusain, vitrain, clusters of ladder-like lines in all directions. Time  lost, fossils pale.'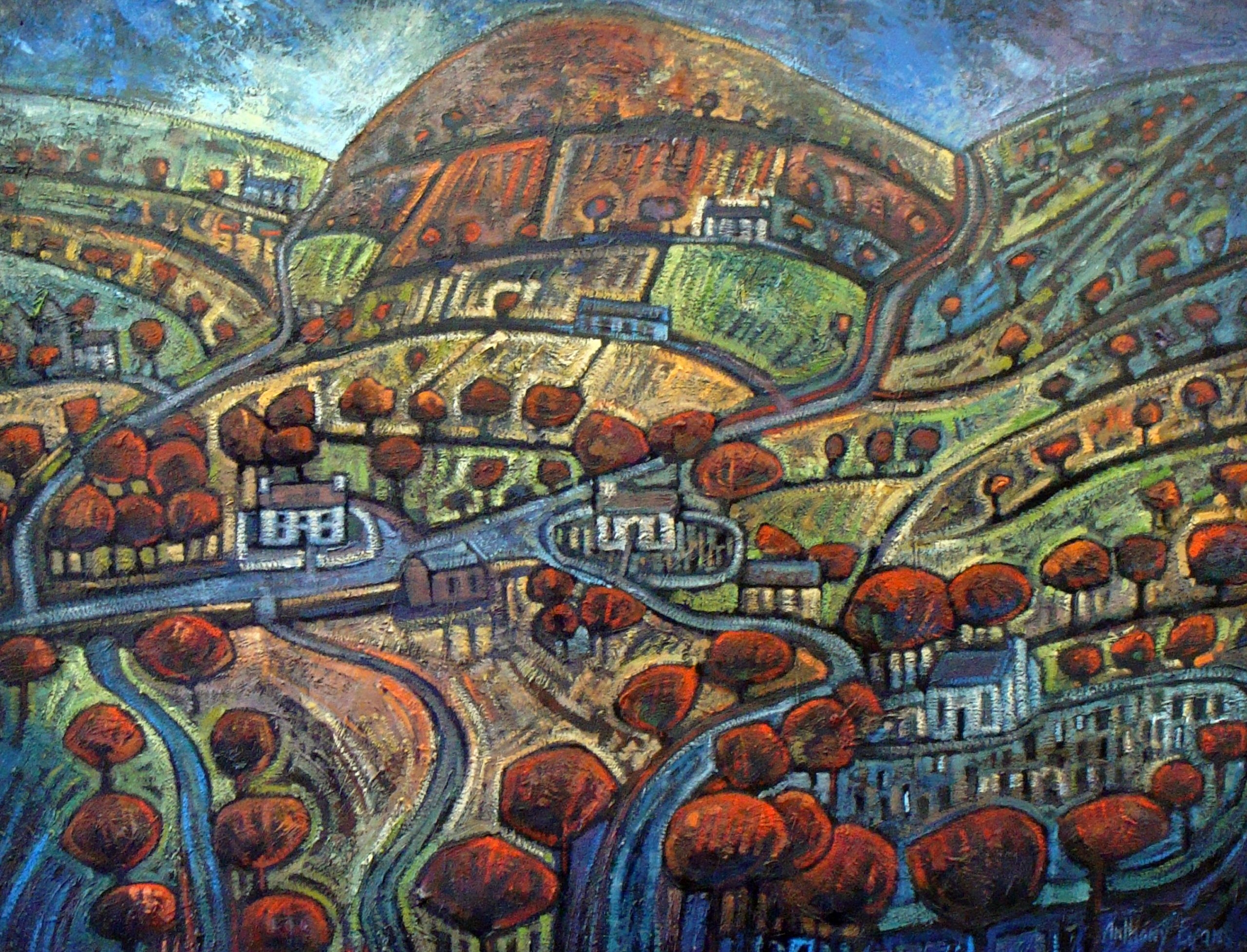 Anthony Evans
Dau ddarlun  sy'n disgrifio golygfeydd cyferbyniol o fywyd y cymoedd. Yn yr un cyntaf gwelir lleoliad prysur, bywiog sy'n llawn cyffro,  lle mae'r cae rygbi yn dal i chwarae rol allweddol yn y gymuned. Yn yr un nesaf ceir cwm tawel , amaethyddol ac ysbrydol  lle gall yr unigolyn gyfle i adael i'r dychymyg hedfan yn rhydd ond hefyd I ymdaweli'r ysbryd.
These paintings describe contrasting aspects of valley life. The first image is industrial, densely populated and busy,  where the rugby ground remains an integral part of valley life. The other valley is rural, silent and spiritual, where the individual can think and re-charge and where the imagination is given free rein.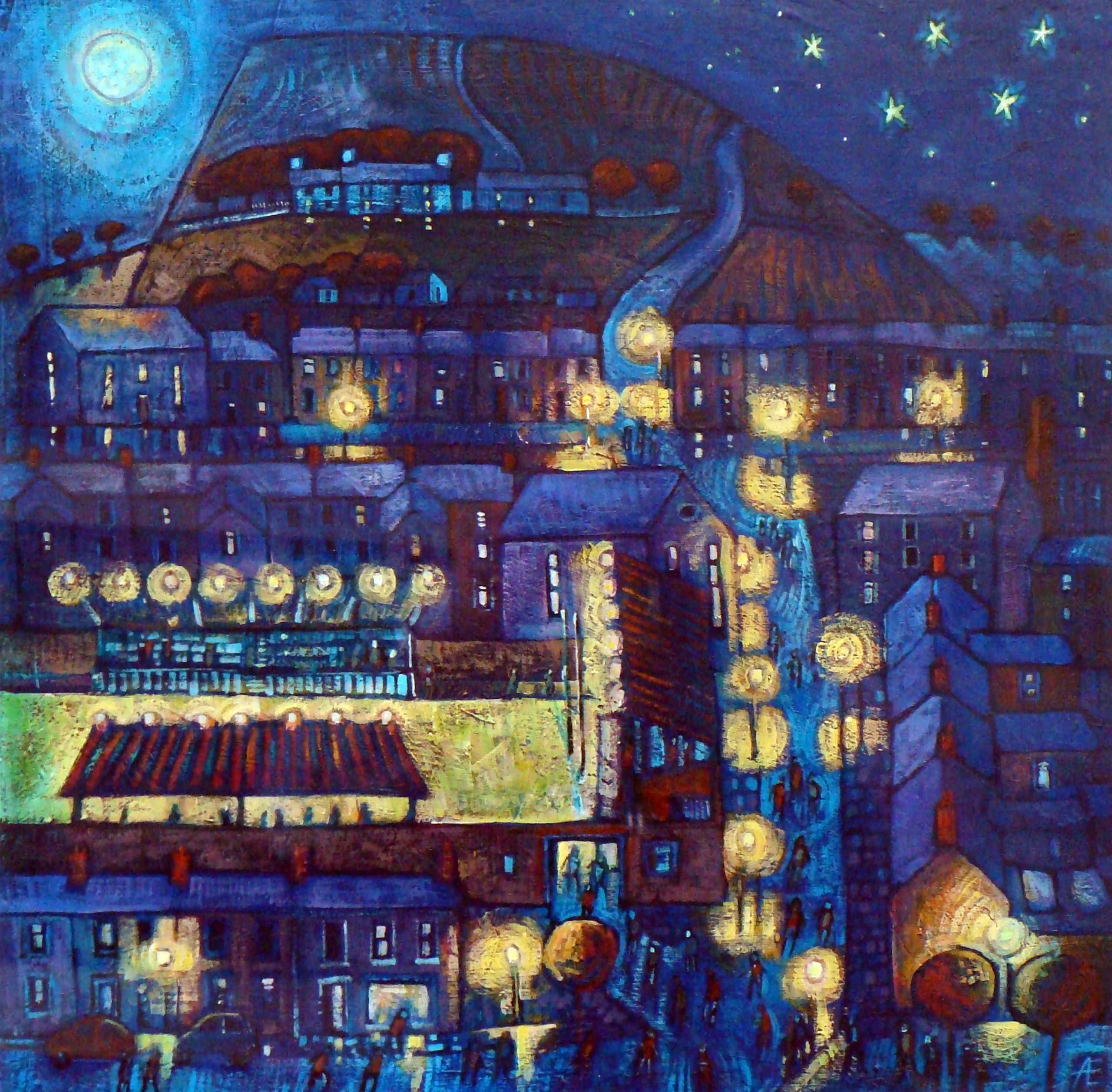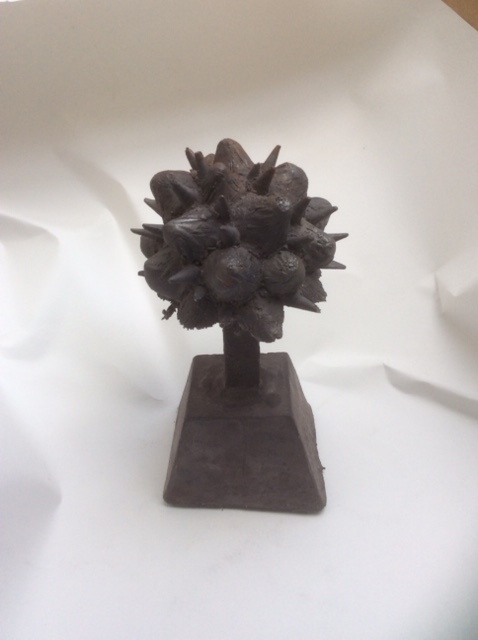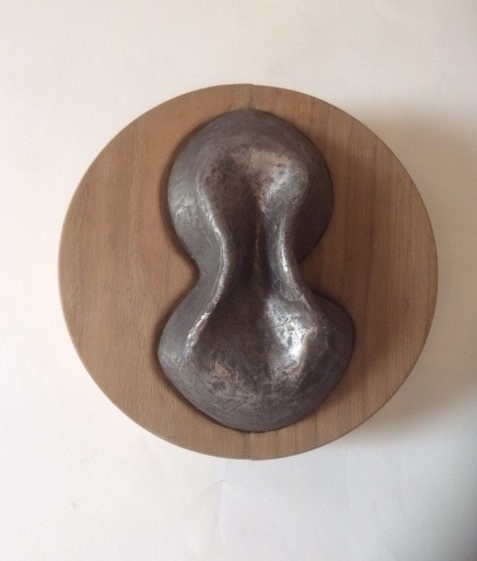 Dilys Jackson
These two works relate to the venues of these exhibitions because they are both works incorporating cast iron. Merthyr Tydfil used to be the centre of iron casting and the Cynon Valley Museum and Gallery is in an old iron works.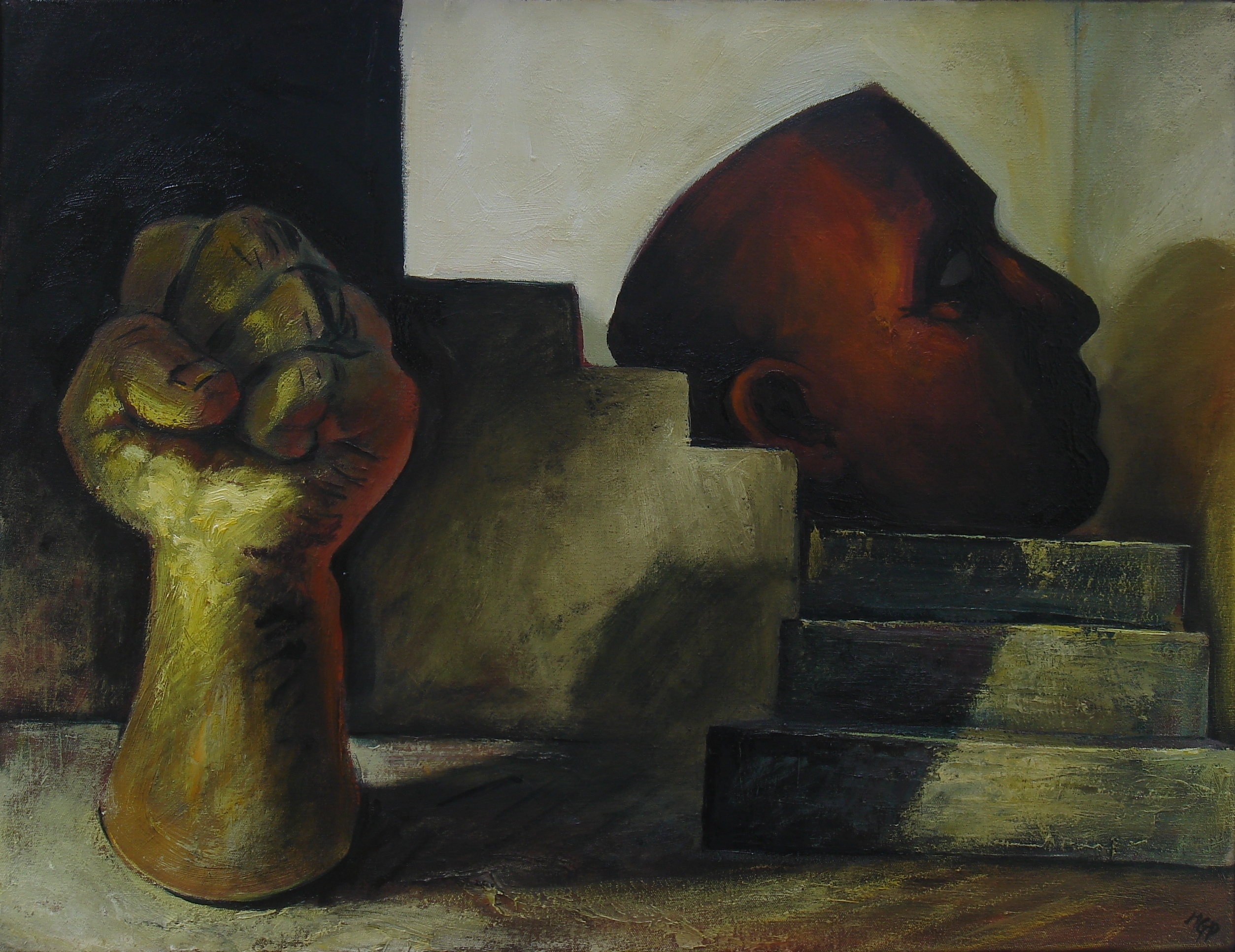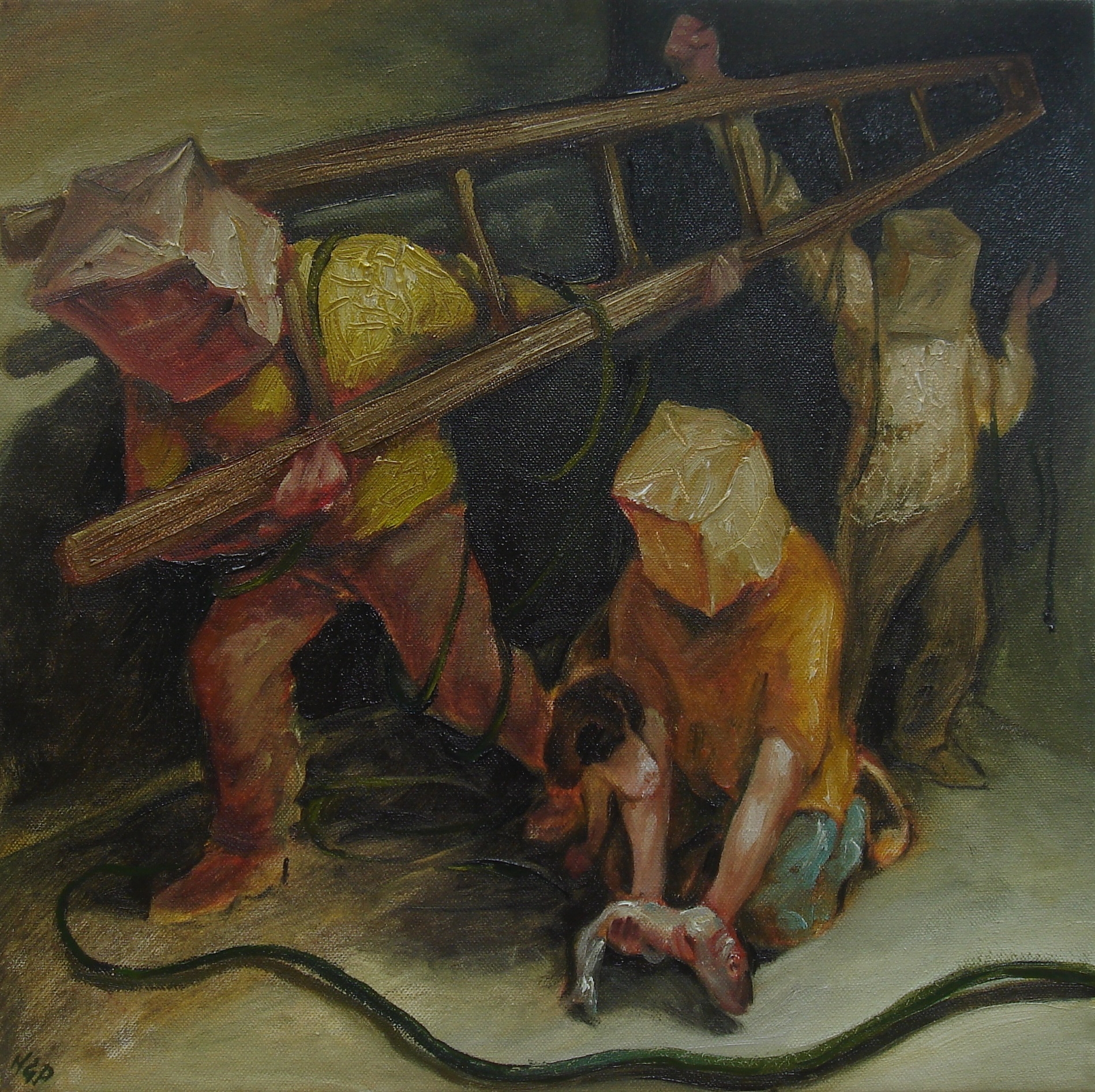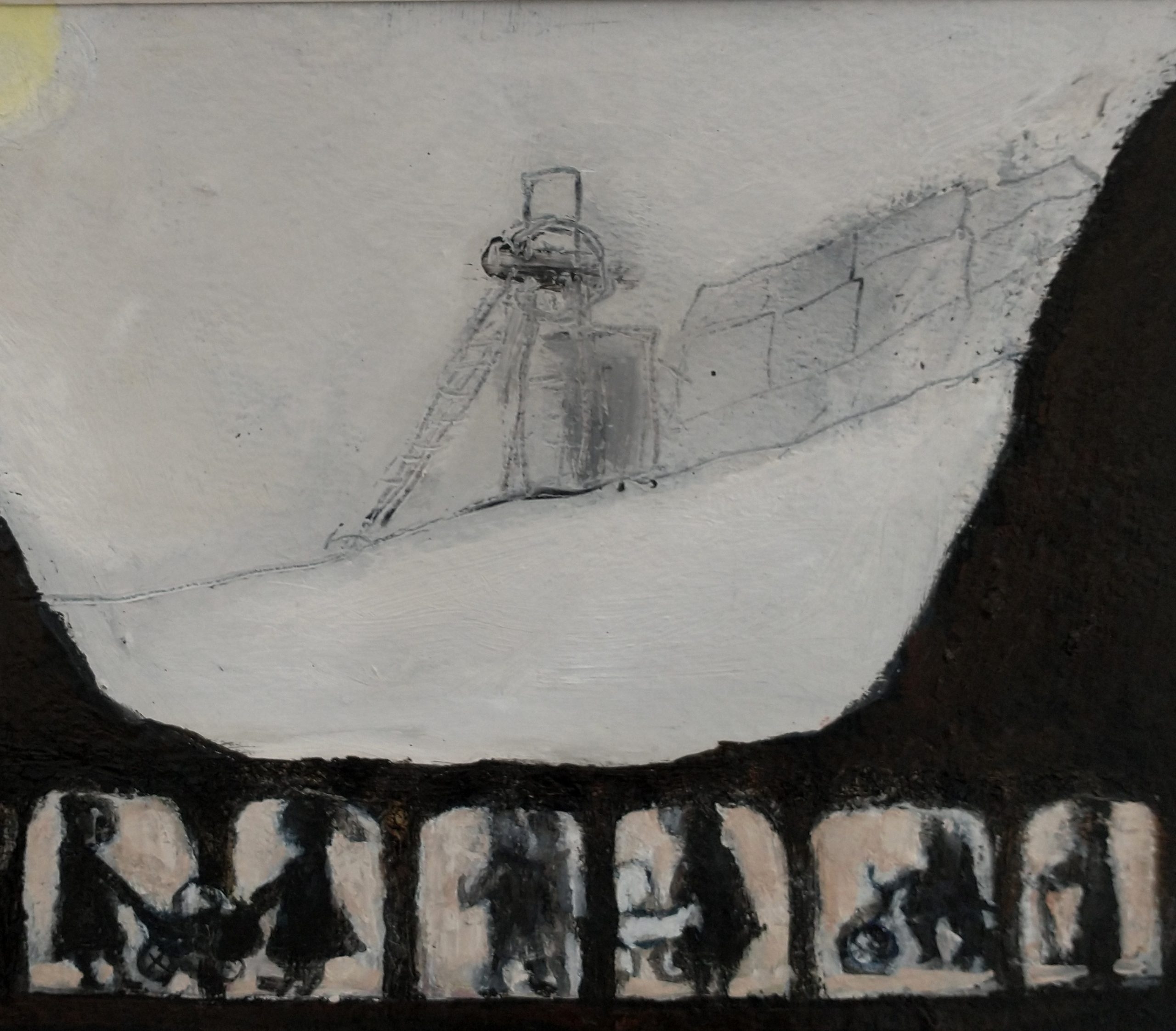 Jacqueline Alkema
After living in the valleys for several years I got to know the people living there quite well. They suffered poverty as the mines were in decline in the 80's and 90's. They are tenacious and curious people and interested in connecting to others. The 'Connection' image portrays the tunnel between two valleys which in past times was used by miners going to work. Future plans will create a passage way for everyone to connect with each other.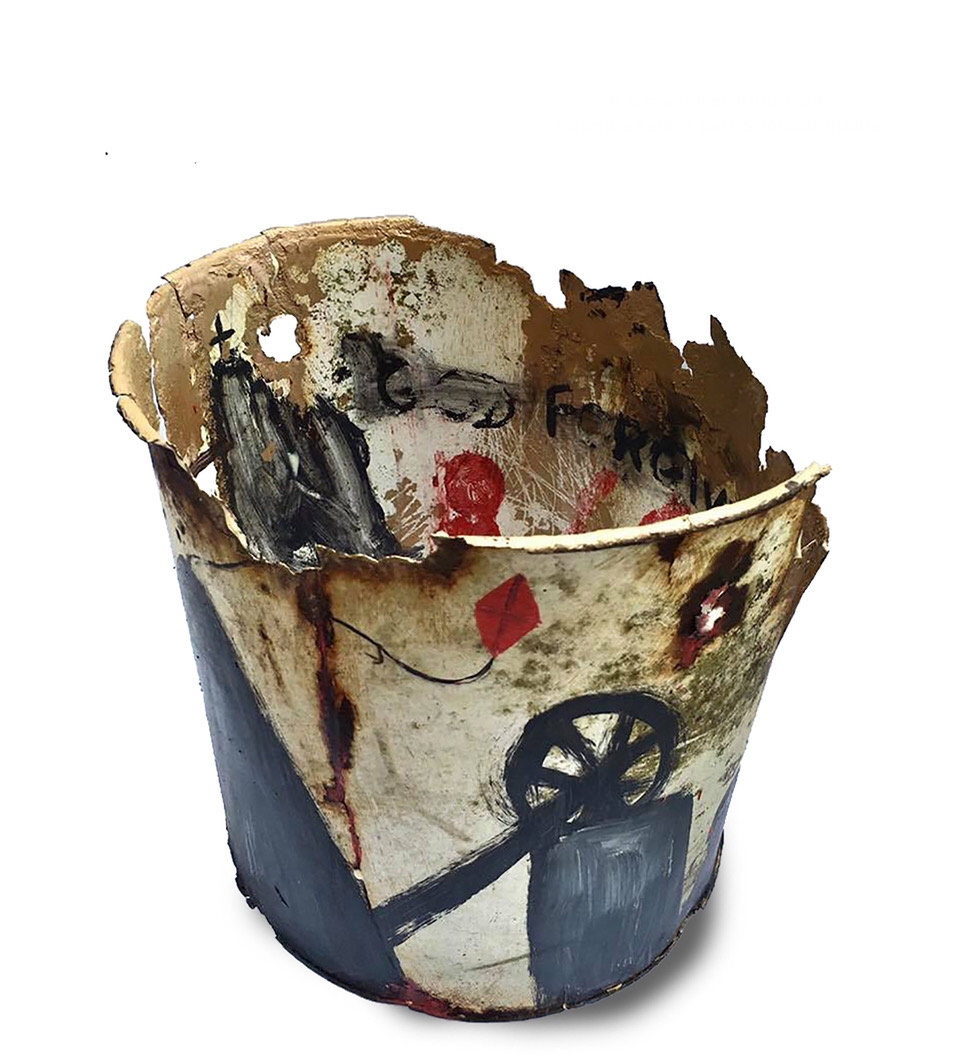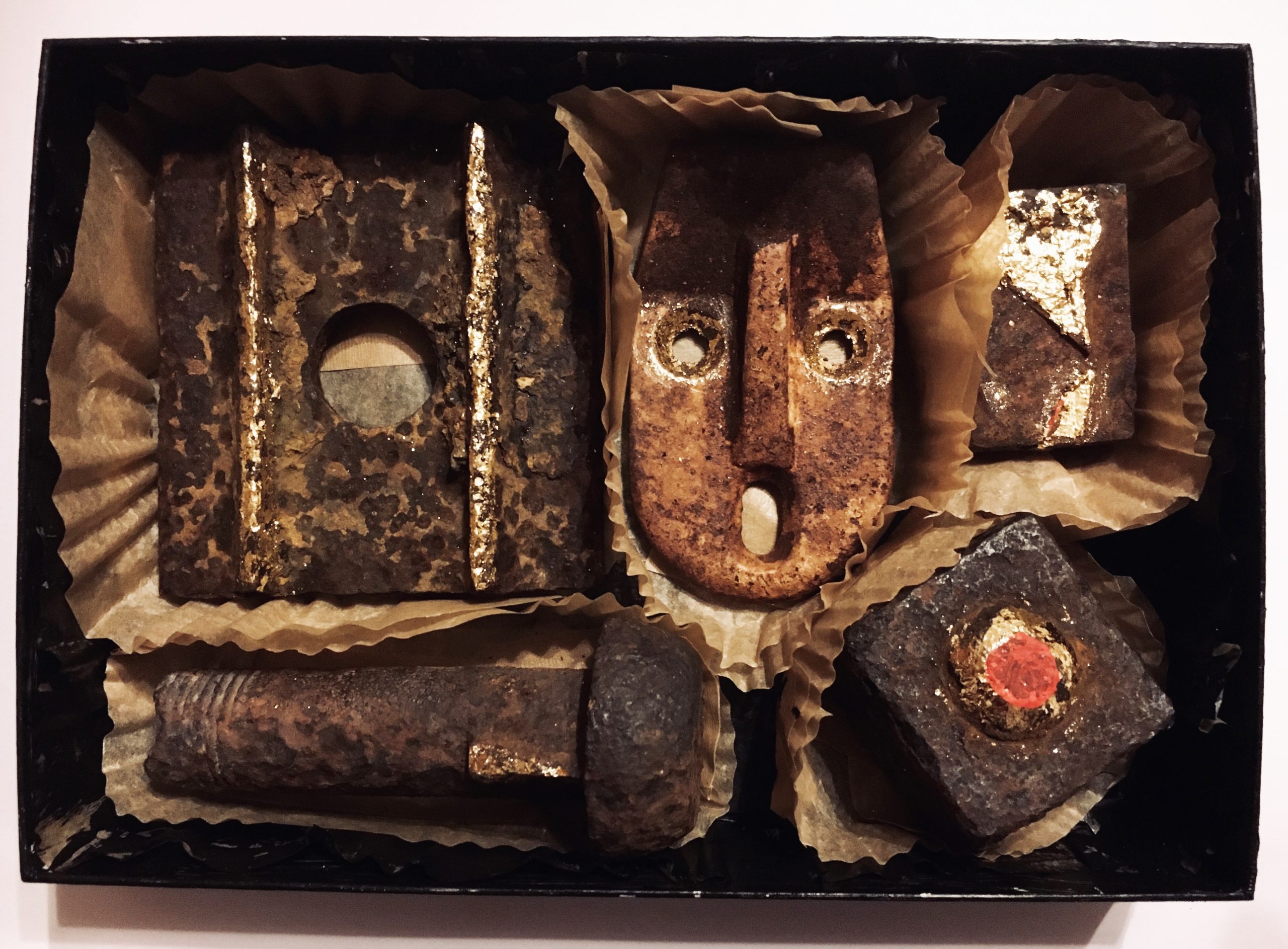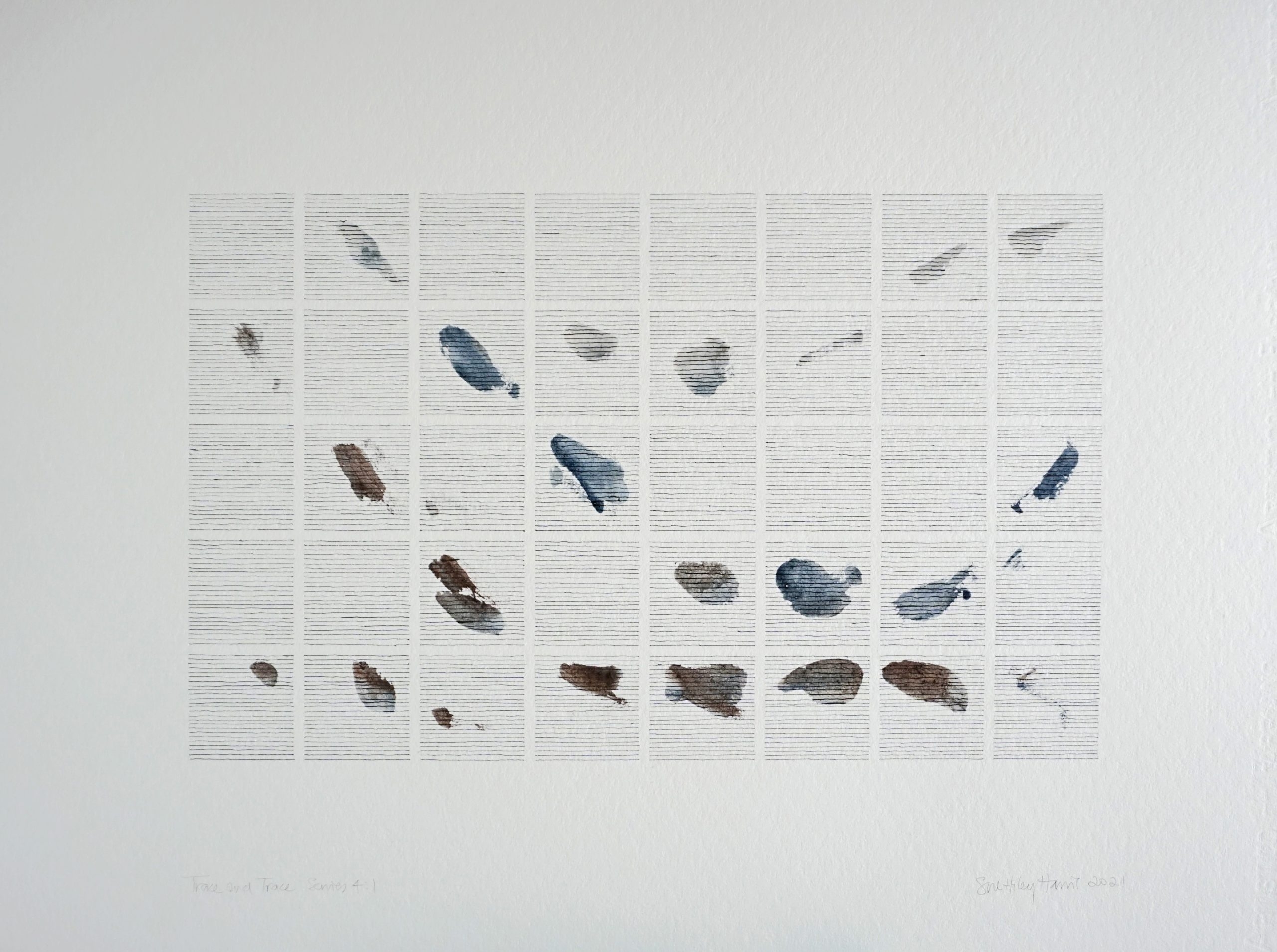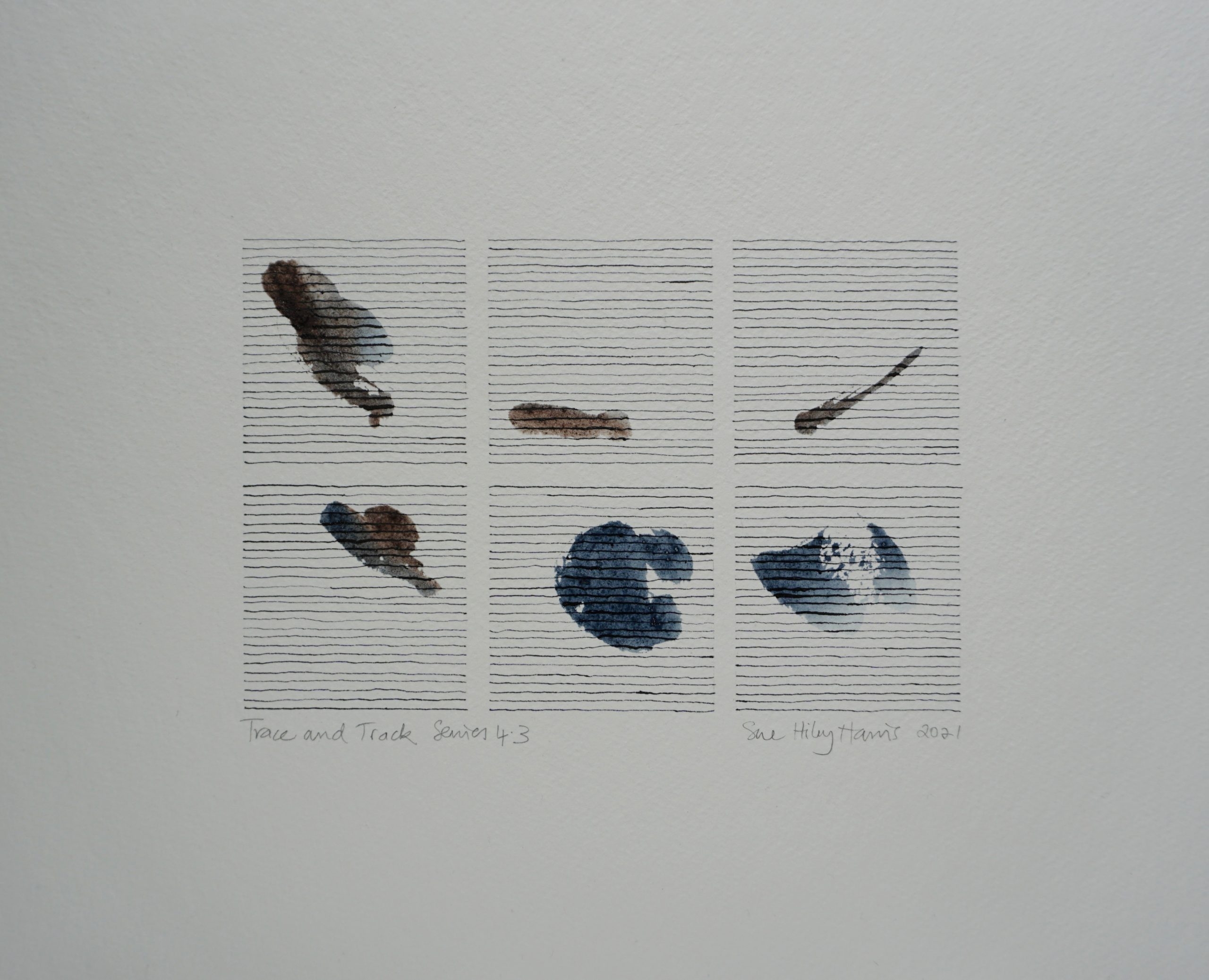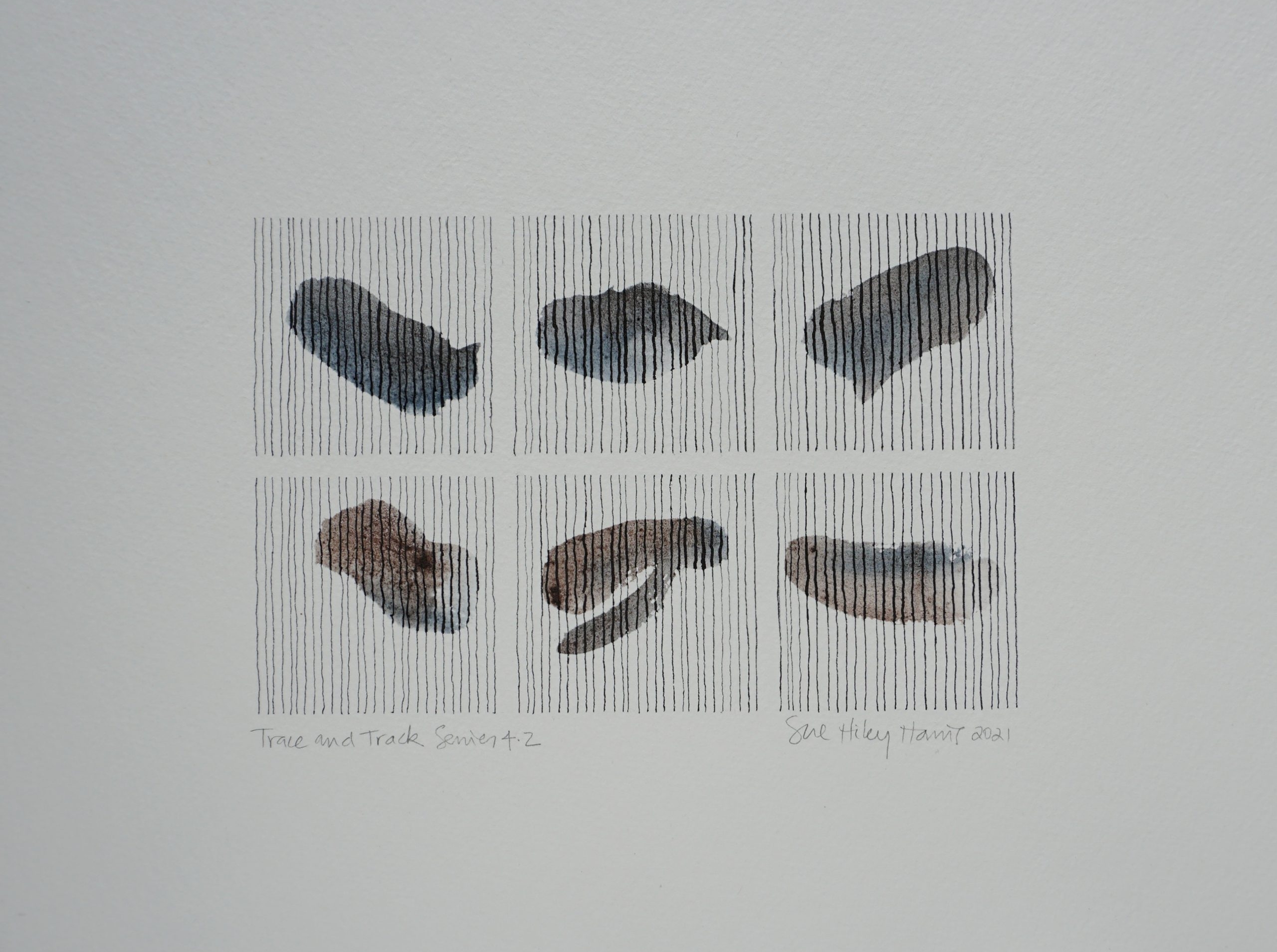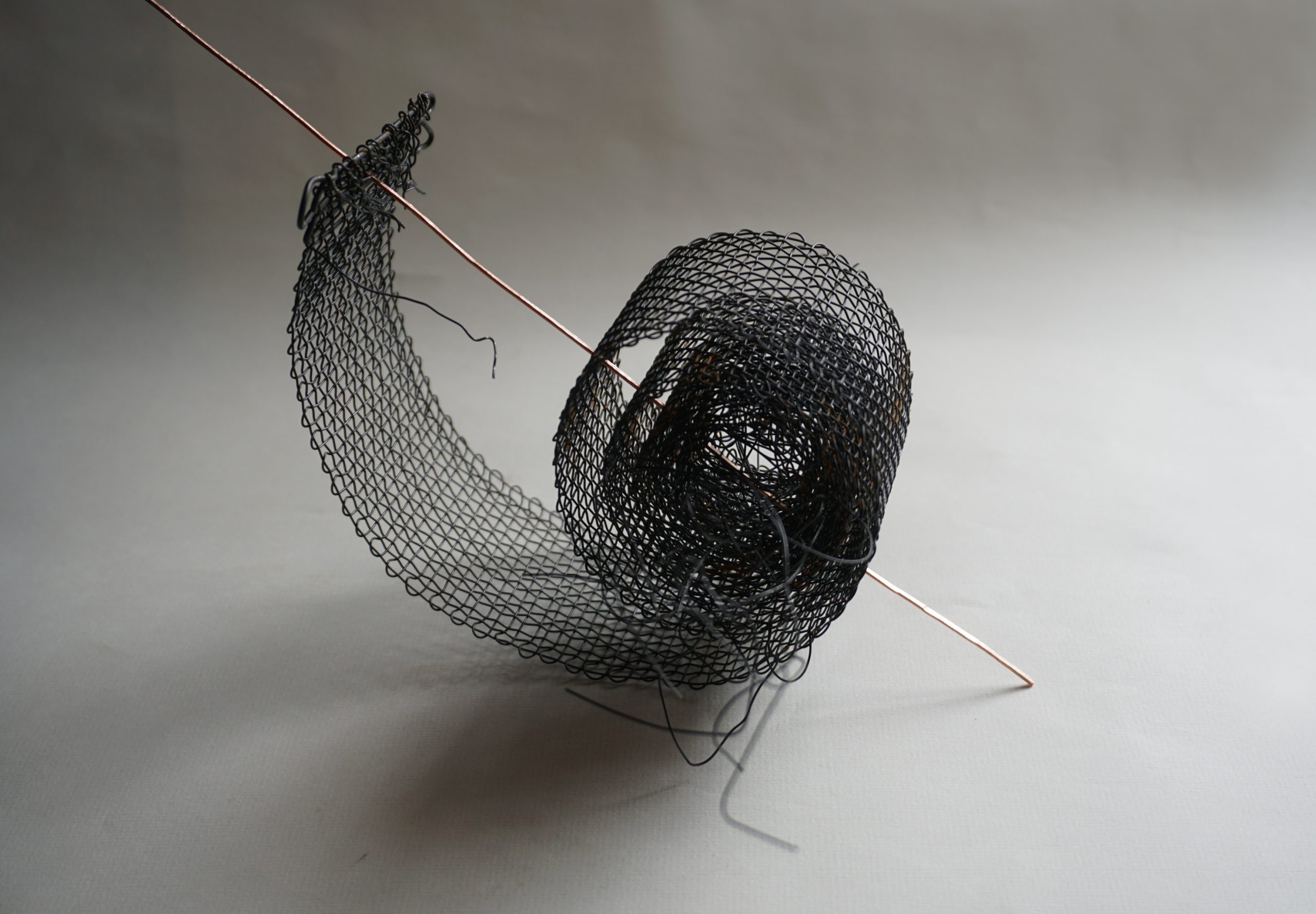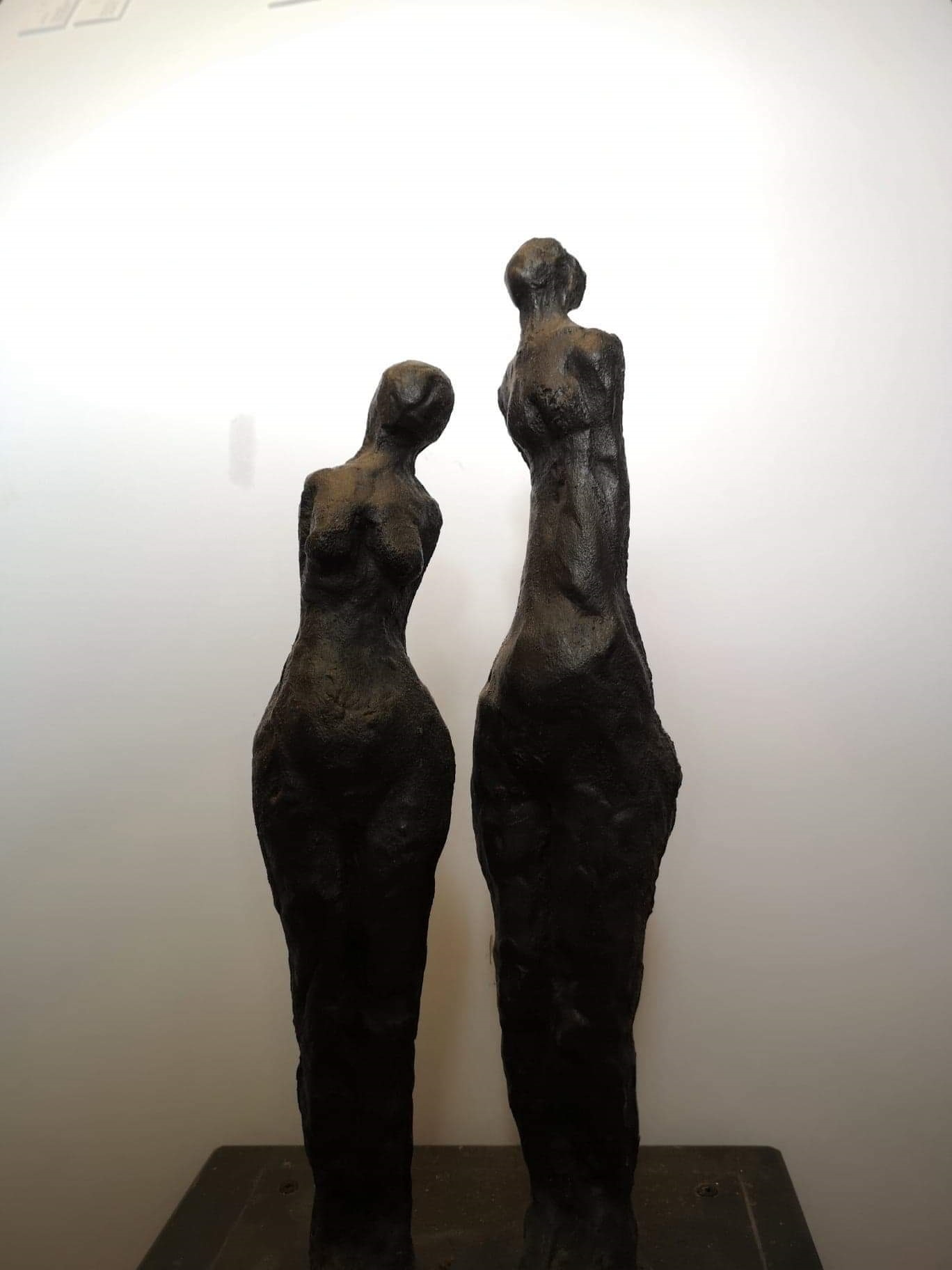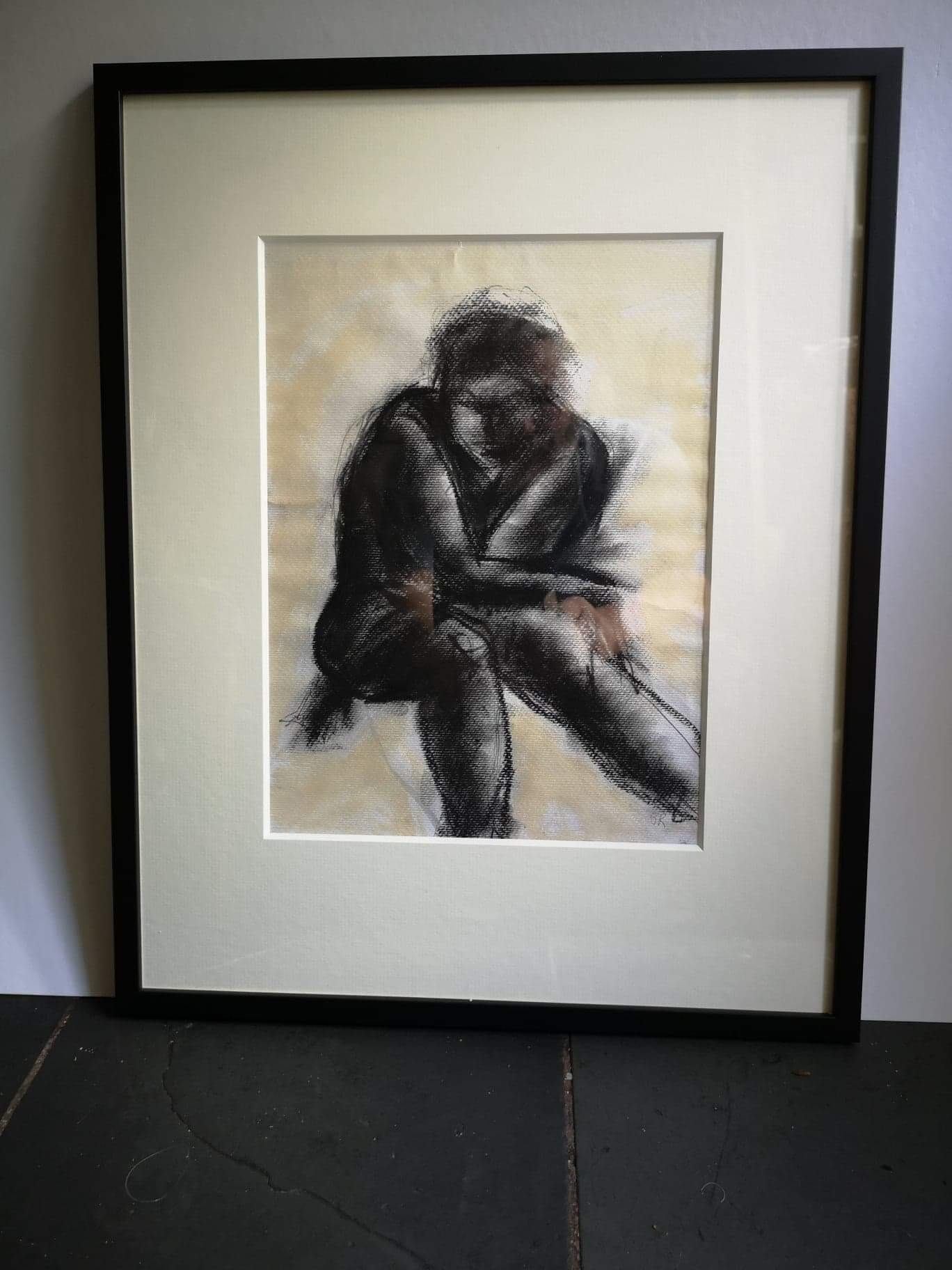 Thomasin Toohie
Both pieces have their origin in Wales. The ceramic is based on Hay Castle at night and is a candelabra. The painting is a Netflix film set in Cardiff Bay. One day there was fake snow and New York in Tiger Bay. My work is narrative and I am interested in popular culture and a shorthand for experiences which can be distilled into an object. My work is linked to the music I write and like 'folk"originates from where I live.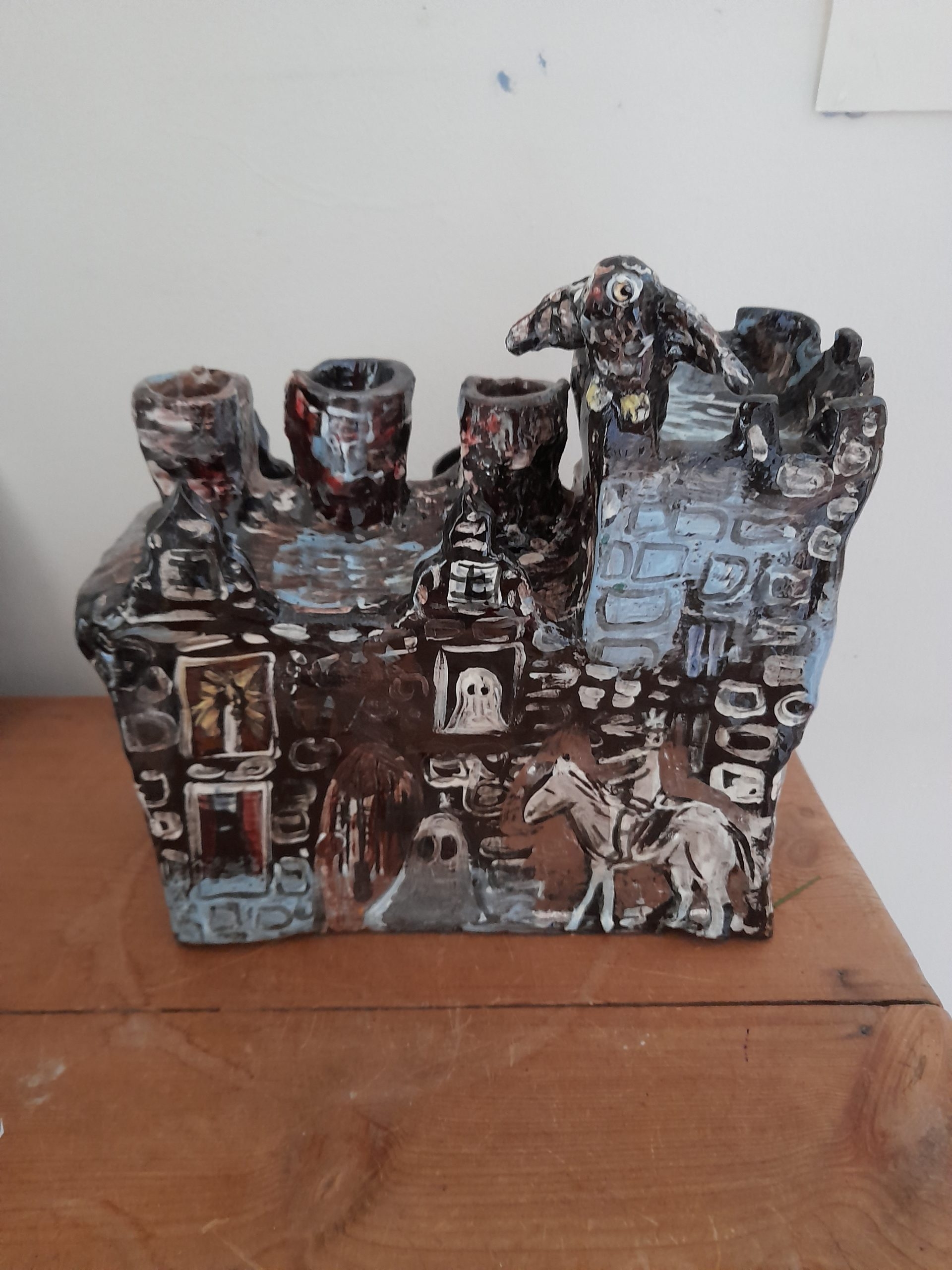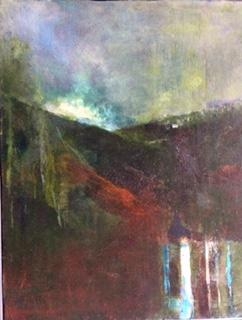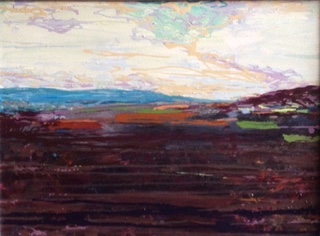 Ken Dukes
l have always responded to landscape wherever I have had the opportunity to experience it – Wales, Australia, Asia, South West France etc.  My work has been a visual response to specific places, particular days and distinct angle of view.
However, after a recent meeting with photographer Bernard Mitchell I was reminded of a landscape and topography common to both of us in Wales.  As a result, these recent 'memory' paintings were made with the colours of 'Celtic lands' rather than the chromatic system I had developed in South West France.
Gillian Clarke's poetry was also a significant influence and I must acknowledge it.